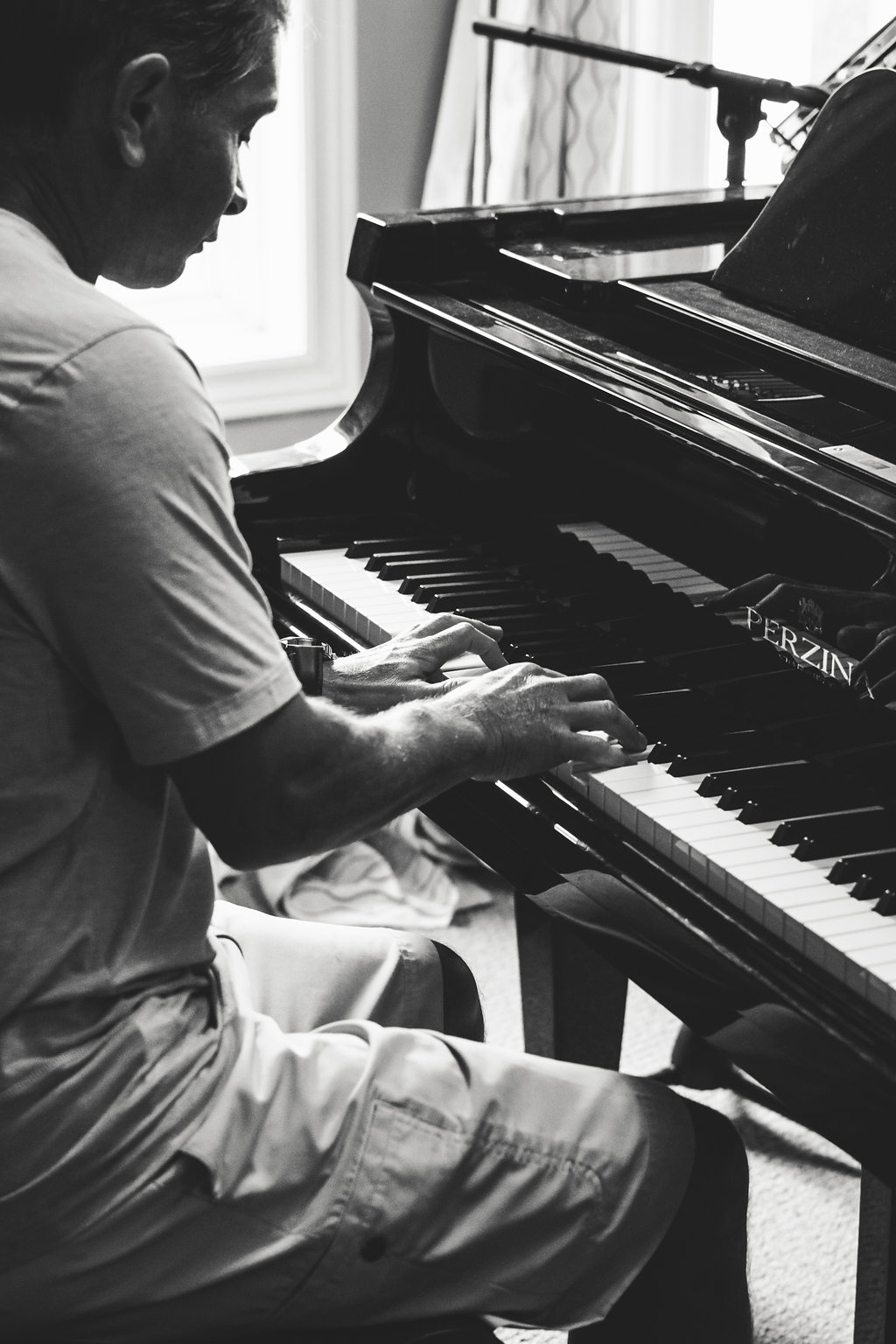 Craig Young Music (CYM) is an acclaimed source for custom soundtrack composition and instrumental music to license for your project.
Unless indicated otherwise, all of the music on this site was composed by Craig Young in the CYM Studio. I take great pride in the music that is produced and in creating something special for my clients. My creative process involves 'connecting in' and letting the music flow through from a higher source. It is my sincere hope that you recognize this in the music and it touches a deeper part of you, as it does for me.
More information on my musical journey and the interesting life events that unfolded to help facilitate this journey follows below. If you are interested, please read on and if you have any questions or would like a quote, please feel free to reach out.
With much appreciation!
Craig
My musical journey
Ironically, I grew up with very little interest in music! I took piano lessons around the age of 10 and didn't like it all. I found it a chore and have vivid memories of a stern teacher hitting me on the fingers with a pencil! These days my guidance comes from a more inspired source as you will soon learn.
In my early teens, I started to develop an appreciation for music and took an interest in some of the classic bands of the time, but also in classical music from times past. I began to listen to, and appreciate everything from Led Zeppelin to Mozart and just about everything in between.
In high school, I discovered the fun of music. Playing a synthesizer rather than a piano and eventually teamed up with other musicians and played in bands. During my university years, I continued playing in bands but was never really enjoyed the spotlight so I became more interested in the art of composing.
What followed after university was a 25 year period of virtual musical seclusion! For whatever reason, I didn't end up collaborating with other musicians and rarely shared my music with others, even those who were close to me.
The music never stopped though, despite my work life going in a very different direction, I continued to play in virtual seclusion, compiling literally hundreds and songs that no one ever heard! All the while fighting a feeling that I was supposed to be doing something more with music and that is was my true path.
In the last few years, everything has changed… Something woke me up! Something pushed me to a new level of understanding and eventually, the life I had was not enough.
I'm an avid reader and my areas of interest shifted from business and self-help to a more spiritual realm. I started meditating regularly and studied the writing and work of some of the most brilliant minds of our time and some great thinkers from the past. Other teachers and mentors came into my experience and helped propel this journey into new understanding.
The impact that this awakening had on the music was profound. Creativity started to flow from a deeper level and I ended up with a series of compositions that I just had to share. I'm so this music and how it is evolving, but I also realize now that it comes from a place beyond me and that I am simply the conduit. The more I relax and allow, the stronger this connection grows and the more the music simply flows through.
Music is a bridge to higher levels of energy, frequency, and vibration. It can provide inspiration, joy, and motivation and even facilitate healing. Music brings people together and can connect us all to higher energies and elevated states of consciousness.
I hope you join me on the journey!